TRAVEL
You will need a passport. If you already have a passport, be sure to check the expiration date. You are required to have at least one entirely blank (unstamped) page in your passport. US and Canadian hunters – for South Africa only a passport is required, no visa. Please make sure you meet all the legal requirements when flying with a minor.
An early booking is recommended as flights are crowded during the hunting season, and costs do rise the longer you wait. We don't do anything other than make recommendations concerning airline reservations and something to keep in mind is that when your flight comes in late, that you rather stay over at recommended guest house for a DVS representative to come pick you up in the morning. The Guest House or Oliver Tambo International is the pick-up point.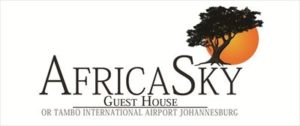 Africa Sky Guest House
Reservations +27(0)82 749 0674
africasky@mweb.co.za
www.africasky.co.za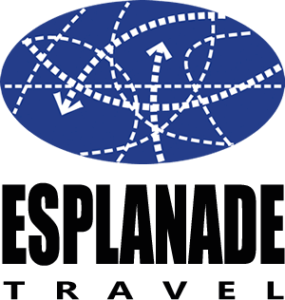 Esplanade Tours (for airline reservations)
Contact Person: Jill Potash
Contact Number: 1-800-426-5492 or 1-800-628-4893
ej@esplanadetours.com
www.esplanadetours.com
If you are traveling in a group, it is much more convenient if others in your party arrive about the same time. If everyone arrives on a morning flight and one person comes in on an evening flight, then others must wait around as we use transfer companies to do our transfers and everyone needs to be transferred together. Try to co-ordinate this.
How should one proceed in booking flights to make the transfer to and from camp officiant and safe?
Remember when booking your flights that we would recommend you guys rather sleep over at a recommended guest house if you book a flight that will be arriving late afternoon/ evening. We recommend this for 2 reasons.
One is for comfort: you will be exhausted after a 16-hour flight and then to travel another 3 hours will just add to the exhaustion. Your arrival day in camp is a non-hunting day, so if you arrive in camp say 11 o'clock at night, then that next day will be a hunting day. There will not be much time for rest, checking equipment or getting settled in your surroundings. But if we pick you up the next morning from the quest house, you will have a nice scenic drive to the lodge, get to pack out, relax, shoot some arrows and go for a game drive.
Two is for safety: your safety is our number one priority and it is just so much better driving at day than at night.
COVID-19
Travellers visiting the country will be expected to abide by the regulations which include mandatory wearing of masks at all times, practising social distancing in public spaces, regular washing or sanitizing of hands and presenting a negative COVID-19 test result not older than 72 hours from the time of departure.
What are the requirements for the 72 hour PCR test for COVID-19?
Travellers intending to visit the country will be expected to produce a PCR (polymerase chain reaction) test that is not older than 72 hours from the time of departure from the country of origin to South Africa; and be presented before travelling to South Africa. This test must be conducted by a certified medical practitioner and should have the name and signature of the practitioner who conducted such test.
What is the health screening process on arrival in South Africa?
Upon arrival in the port of entry, the traveller will be screened for any COVID-19 symptoms or for contact with people who have been infected with the COVID-19 virus. Travellers will also need to provide proof of accommodation address should they need to self-quarantine at the time of arrival in the country. Should the traveller display any COVID-19–related symptoms or been in contact with an infected person(s), they will be expected to take a mandatory COVID-19 test.  This test will be at the traveller's cost.  If the COVID-19 test comes back positive, the traveller will be subjected to a 10-day quarantine at a designated site.  The accommodation at a quarantine site will be at the traveller's cost.
We will make all the arrangements around the COVID-19 tests on our side, at the traveller's cost.
TRAVEL INSURANCE
Medical and security emergencies happen. When they do, we rely on Global Rescue, the world's leading membership organization providing integrated medical, security, travel risk and crisis response services to our travelers worldwide.
GLOBAL RESCUE MEMBERSHIP
Medical Consultation services 24/7/365 with critical care paramedics, nurses and physicians, and an exclusive relationship with the Johns Hopkins Emergency Medicine Division of Special Operations
Field Rescue from the point of illness or injury for any serious medical emergency
Evacuation back to the member's home hospital of choice
Security Extraction from natural disasters, terror attacks and civil unrest
Travel Intelligence and event monitoring from our team of in-house analysts
GPS Tracking & Communication through our mobile app
There when you need us most.
---

COMMUNICATION
Cellular reception is available, so bring your cell phone along. Remember to apply for Roaming on your phone to be able to use it outside your country. E-mail is available in camp. Remember time zones; there is a 7 (South Africa) hour time difference to the Eastern Standard Time of the USA. Be sure to leave phone, fax and email numbers with your family.
HEALTH AND MEDICAL
No special inoculations are required for South Africa. Camps are mainly in malaria-free areas. Your family physician may suggest anti-malaria tablets, although you won't see many African mosquitoes that time of year. If your hunt includes any side trips to Kruger National Park, then you will be outside the malaria-free areas. Sleeping pills are recommended. With time zone changes and jet lag, your body will require a couple of days in Africa to adapt. Anti-diarrhea medication is always good to have in along.
Many hunters have also inquired about Yellow Fever inoculation.  This is not required for visitors from the USA.  The people that need to be concerned with Yellow fever shots are those coming from certain specified North and Central African countries that are known for Yellow fever.
CLIMATE AND CLOTHING
Your hunt will take place during Africa's winter. Weather should be very pleasant. Chilly mornings, warm/sunny days and cool evenings are normal. Rain is possible but very unlikely. Temperature and weather should be about the same as Arizona in February. Bring enough clothing for chilly mornings and outdoor dinners. Hunting vehicles are usually open-air pick-up trucks, so rides to and from blinds or hunting areas can get nippy. Camo clothing is fine for hunting but not necessary. Since laundry is done daily, three or four sets of clothing are usually sufficient.
NON HUNTERS
We can arrange optional side trips and/or pre-hunt trips for those of you who will be bringing your wives or family. Costs of side trips are extra.
Please let us know in advance if you want to go on side trips or a pre-hunt trip.
Most blinds are big enough for three people so wives will be allowed to accompany their spouses to the blinds should they want to. Ladies / observers are welcome to hunt a day or two and will then just be charged the regular hunting fee for those days hunted. Make arrangements with the PH on arrival.
RIFLE EQUIPMENT AND SHOT PLACEMENT
Rifle hunting is certainly the most popular method employed on hunting safaris in southern Africa. The question of which calibre is best and which rifle to bring on safari can be a topic of endless discussion. Experienced hunters and Professional Hunters alike will surely have their favourites and are more than willing to discuss the subject. The right rifle will, in many instances, largely depend on the bag of trophies you are interested in taking. The "old timers" are still "locking horns" over the pros and cons of the .375 H&H versus the 9.3 X 62 and that debate is sure to go on until the last impala is in the salt. One bottom line here; if it is dangerous game that you are after, the .375 calibre is the minimum prescribed by law in most African countries. For the average hunter coming to Africa for plains game, bring a rifle that you are completely familiar with and comfortable shooting. In other words, your favourite "white tail deer" rifle with the right bullets will (within reason) be adequate for most anything on the plains.
As a guide, while lesser calibres will suffice on the smaller antelope, the .270 Win should be considered the minimum for most medium-sized plains game species. With the proper premium grade bullets and good shot placement, the .270 is fully capable of taking many of the larger plains dwellers. In addition to the .270, the rifle calibres most often brought to Africa by our clients include (in no particular order): the various 7mm's to include the 7mm Mag, 7mm Ultra Mag, and even the 7 X 57 Mauser; the 30-06 Springfield is extremely popular and has long been a favourite of hunters around the globe; the 300 Win Mag is an excellent all-round choice, especially if your safari will take you to areas where long shots may be necessary. The above-mentioned calibres are merely examples and should in no way be considered as recommendations. BRING A RIFLE THAT YOU SHOOT WELL AND ARE COMFORTABLE WITH!
A word about bullets – as a general rule, premium quality, heavy for calibre bullets are your best choice. Many fine bullets are on the market today; the Nosler Partition, the Swift A-Frame, Woodleigh Weldcore, Barnes X & Triple Shock, just to name a few. Many of these fine bullets are available in factory-loaded ammunition and can also be hand-loaded, if you possess those skills. African game seems to be a bit tougher than game found elsewhere in the world. Perhaps this is due to evolution and the extensive predation to which they are subjected, so do not "skimp" on ammunition.
If you take nothing else away from this discussion, READ AND BELIEVE THIS: You can bring the finest rifles to Africa in just the right calibre, with the perfectly matched heavy for calibre premium quality bullets and all will be for naught if your shots are not placed correctly. SHOT PLACEMENT is the most important aspect of any discussion regarding hunting with a rifle. Put in its most simple terms: "It's not what you shoot him with, but where you shoot him that matters the most." A badly placed shot with even the largest of rifles and the finest bullets available will result, at best, in a very long day of tracking and, at worst, a lost trophy. The loss of a fine trophy can be a big disappointment but, in case you have not heard: if you make it bleed, you pay for it.
Your Professional Hunter will guide you in this matter. Trust his judgment and do your best to put your shot where he recommends. If you are unsure or uncomfortable with the shot, do not take it. You can stack the odds in your favour here by doing a bit of homework. An excellent book, "Perfect Shot" by Kevin Robertson, a veterinarian and professional hunter, is available. It details shot placement on just about every species of African game that you might encounter. And by all means, go to the rifle range and practice. Sight your rifle in at the desired distance, usually between 100 and 150 yards using a solid bench rest. Once your rifle is "on target", get off the bench and shoot from the shooting sticks, off hand, sitting, kneeling and the various other positions, which might be presented during the hunt. Even the most experienced shooter needs to hone his skills with the rifle. Ammunition is cheap compared to the cost of the safari, so practice, practice, practice!
Short Summary of rifles:
A bolt action or a double rifle is recommended.
 For Buffalo, Rhino and Elephant—a minimum calibre of 375 or higher is recommended.
For Lions, Leopard, Antelopes and other medium game—a calibre of 300 or 30-06 will be sufficient.
For dangerous game—40 full metal-jacket cartridges as well as 40 soft-point cartridges are required.
For medium game, you will need at least 80 soft-point cartridges.
Fit your rifle with a good quality scope with variable power: 1.5-6 x 42, 2.2-9 x 42 or the like. For transportation of your rifle between hunting areas, a soft case per gun is required.
Dries Visser also offer clients the option to rent rifles from us while on safari. Renting of rifles will be at $ 30 per day and ammunition at cost.
Temporary Importation of Firearms
In advance (if possible) and bring it with you. It is important to note that the form must be completed in black ink and must remain unsigned until the document is finalized in front of the police official issuing the actual permit at the airport.
If you wish not to travel with your own firearms, you are welcome to make use of one of the rifles of the professional hunter accompanying you. They have a selection of appropriate calibres available. There is no cost involved other than the replacement cost of ammunition.
You will need
Valid passport
Return airline ticket
Letter of invitation from your hunting outfitter(s)
Completed SAP 520 Form (Not signed – should be signed in front of the official)
Proof of ownership (CBP Form 4457- Certificate of Registration for personal effects taken abroad)
Proof of export from country of origin (CBP Form 4457- Certificate of Registration for personal effects take abroad)
Letter of motivation (A letter written by yourself to motivate why you wish to import rifles)
Important information
The following firearms and ammunition will not be allowed to enter South Africa:
Any automatic or semi-automatic firearms
More than one firearm per calibre per person
More than 200 rounds of ammunition per person per firearm
Any pistol or revolver (unless specified for hunting)
Reasons why your application may not be approved
If you have any of the above-mentioned firearms and/or ammunition
If any of the supporting documents as required cannot be produced
If you are less than 21 years of age
Your application for a temporary import permit will be refused and your firearms and ammunition will be confiscated and will only be handed back to you when you depart back to your country of residence.
Please take note that only the Central Firearm Registrar in Pretoria, South Africa can authorize special applications for the above restrictions. These applications have to be made in advance and must reach them no later than 3 (three) weeks before arrival. You will need a special motivation letter for this. Please contact the PHASA office for more information and assistance.
On arrival at O R Tambo International in Johannesburg
Disembark from aircraft and clear passport control in whichever terminal the flight arrives. (Generally SAA and its co-partners at Terminal 2, and all other airlines at Terminal 1)
Proceed to baggage claim at the respective carousel. Pick up general baggage. Your firearms will be delivered directly to the SAPS firearms office.
For visitors with firearms arriving at Terminal 2:
Proceed to the SAPS Firearms Office. Look for office signs. Location of the SAPS Firearms Office in Terminal 2 – in front of the Post Office.
For visitors with firearms arriving at Terminal 1:
Proceed to the firearm office that is situated in Terminal 2 in front of the Post Office.
On arrival at the SAPS Firearm Office, collect your issued temporary import permit at the PHASA desk or have the necessary documentation available for inspection.
Your firearms and ammunition will be physically inspected to ensure that the serial numbers match those of the licenses and the application forms. You will then be asked to wait while your application is being processed – if you are not already in the possession of an issued temporary importation permit.
When your application has been processed and your permit has been issued, you will have to sign for the permit. If you are connecting to other flights, please make sure that you allow ample time for this process (at least 3 hours).
REMEMBER THE ISSUING OF THE TEMPORARY IMPORT PERMITS AT THE PORT OF ENTRY IS FREE OF CHARGE. DO NOT TIP OR PAY ANY SAPS OFFICER FOR THIS SERVICE. YOU SHOULD KEEP THE PERMIT WITH YOU AT ALL TIMES WHILE IN SOUTH AFRICA AND WHEN THE FIRE ARMS ARE IN YOUR POSSESSION.
If clients would like, we recommend using the following:
ï PHASA website, http://www.professionalhunters.co.za/
Shot placement for Rifle Hunting
There are many books and articles written about shot placement. We have found that this book is very informative and well written. It is also small and compact to fit in a backpack.
http://www.safaripress.com/Africa/products/7/6/6 – Perfect Shot Mini edition

This website gives a lot of info on shot placement that you will need. It also gives info on an app that you can download to you mobile or tablet.
http://www.shakariconnection.com/african-hunter-shot-placement.html – Shot Placement for Rifle Hunters
WISH LISTS
We routinely ask for a "Wish List" from each hunter which has to be completed on your safari contract. This list would include the top species you will be looking for on your bowhunt. Please complete your wish list species on the safari contract so that we can plan accordingly. This is helpful. For instance, someone who particularly wants to shoot an eland will be taken into consideration during blind selection when eland are using certain areas. Same with zebra, waterbuck, etc. We also work on quotas at different concessions and therefore it is necessary to know what each hunter would like to harvest.
TROPHIES
Everything is utilized. Nothing is field-dressed. Animals are taken back to camp intact after photographs. The PH will ask you if you want your trophy skinned for a shoulder mount, rug, boiled out skull, etc. Animals will be skinned and caped accordingly. Your hides and capes will be salted and dried. Horns/skulls will be boiled out. You cannot take any trophies back with you. Your trophies must either be mounted in South Africa OR you can have them dipped and packed for mounting in the USA. All trophies will be shipped through import/export authorities with the relevant documentation.
Swiftdip
Swiftdip is in operation since 2006 and is owned by Antonie and Natasha Lotter. They run a dip and pack facility and dedicate all their time and attention to their business. Their facilities are approved by the South African Veterinary Services (Department of Agriculture) as a trophy export and dip and pack facility. Their facility is inspected on a yearly basis to ensure they comply with local and international regulations. Swiftdip is situated in the Limpopo Province, Thabazimbi district.

Natasha Lotter
Highveld Taxidermy 
At Highveld Taxidermists we take great pride in our work- attention to detail during every part of the process ensures that the final product exceeds our clients' expectations. Combining art and the latest in taxidermy technology, we make sure that your prized trophy is something you can be proud to show off! Our customer service and workmanship is something we take very seriously.

Thomas Ochsenbein
TIPPING
Tipping is pretty routine when hunting in Africa and hunters are respectfully requested to leave a tip at their own discretion. Hunters used to leave some sort of equipment such as a bow, arrows, a custom knife, optics, etc. but the PH's have all the gear they need by now. They appreciate cash more. We'll leave this decision up to each of you.
The local black people are very poor and appreciate anything. A trip to the Dollar Store or rummage sales is worth the satisfaction of helping those who don't have much, but again they also appreciate cash more! We ask every hunter to please not give tips directly to the staff, except for your PH, as tips are given to all of them after the season is completed. This way they receive a larger amount of cash at one time and can afford to spend it more wisely. Should you want to bring small gifts and such, we suggest you bring along school materials as the local people really can't afford much for their children.
Average Tips are as follows:
PH = $100 / day
Staff (chef, barman, cleaners, skinners, trackers) = $50 / day
CONCLUSION
The above information should answer a lot of questions. If any of you have specific questions which were not answered above, then feel free to contact us or visit our FAQ page. It's never too early to start getting fired up. We cannot guarantee how many animals you'll down nor what species, but we promise you'll see lots of game and have plenty of shooting opportunities. We have done a lot of homework on these hunts. Trophy quality, variety and numbers are exceptional, as are the facilities and the people we're dealing with. You won't find a better hunting experience for your dollar anywhere else in the world. By all indications, you should have a great trip with memories that will last a lifetime!